Anchored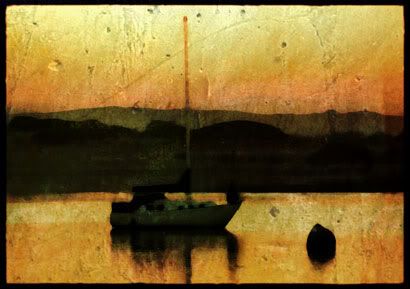 Yolie and I celebrated Valentines day early today. We slept in late, then packed up a batch of her fresh-baked scones and a thermos full of coffee, a couple of books, a sleeping bag, the dogs, and headed out to Lone Palm. We hiked in along the isolated cliffs for a mile or so, then made our way down to a sheltered, private cove. The dogs ran in and out of the surf and chased each other and the birds up and down the beach, coming back to shake salt water and sand all over us before running off again. A curious sea lion kept poking his head up to see what the dogs were up to. One by one, others joined him, and after twenty minutes there were over a dozen of them. They looked like spectators at a tennis match, watching the dogs run up and down the beach. A half-dozen egrets and a trio of blue herons occupied the rolling grasslands behind us, and dozens of cormorants held their wings out to dry on an outcropping a dozen yards off-shore. It was like going to the Galapagos Islands for three hours.
I wandered down the beach looking for a suitable Valentine for my Valentine, and found a chunk of seaweed rootball that was shaped exactly like a heart. Perfect.
Anyway, that was about the most perfect day I've ever had.
*
I don't know how I got so lucky.
*