Hanging out at Camozzi's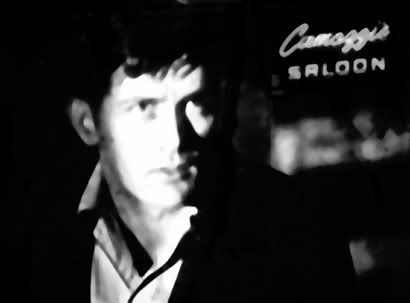 I told myself this year would be my year of no purchases. That is, I won't buy things for myself that I want but don't need. We live pretty simply, and we've done a good job of living within our means, or more exactly, to the very limit of our means, but every year I find that there is some expensive thing I want, and usually I buy it. A laptop. Digital camera. Digital video camera. This cool printer. That cool scanner. Whatever.
This year it is Photoshop and the Canon 100mm 2.8 USM macro lens.
oooh, baby.
And it's not really for me so much as it is for my art, right? I mean, I'm using photoshop elements, I have no macro lens...I'm hamstrung by these limitations and if I had the full Photoshop and the cool lens, I could really jump into the kind of work I want to do...
See how it goes?
I don't know if I'll be able to hold out, but I'm thinking I should. It's got to be better for me in the long run to learn how to break free from the hold my desires have upon me than to give in to them time and time again. The school that our daughter is going to has as one of its slogans "Distinguishing between needs and wants." They believe it is an important value to instill in the kids, and I agree wholeheartedly. I can easily pass up new clothes, or a book of poetry, or music...but these items get me and won't let go.
I suppose I should be grateful for them. I can't learn to master desire until I am denying myself something that really has me in its grip.
*
I don't know how to understand this crazy world, but it's good to know that all of my best efforts are, in the end, only approximations of how the contraption fits together and where to put the gas in, where to check the oil... I do know how to love it, and for that I don't really need to understand exactly how it works.
It is a great and wonderful thing with which to wrestle, though.
Right now I am utterly convinced that compassion and lovingkindness are the key. And reckless loving- headlong, holding nothing back, not exactly fearless, but feeling the fear and loving without reservation anyway.
I have a long, long way to go.
*
I want the lens.
Can we make some kind of compromise?
Lets talk.
*