First Dog Watch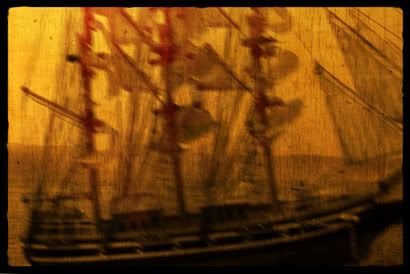 What's best is how the ship is alive. How she speaks constantly to me. Like a lover who by the turn of her head can tell you whether she's happy or not, each sound the ship makes tells us all how she is feeling, if she's thrilled by the freshening breeze, or overworked by the quartering seas, if she's well trimmed or loose, cautious or headstrong.
How she speaks to us even as we sleep, creaking and groaning, singing or keening. Our bodies feeding her body, attending to her like worker ants servicing their queen, her body keeping ours alive and sheltered from the pitiless sea. As lively and powerful and demanding as any woman. She gets in our blood, whispers to us in a low murmur so that the very sound of her voice almost disappears, but it is always there. Our mother, our lover, our sweet and terrible jail.
It is too small to call what we have love.
*