Armageddon Bedtime Story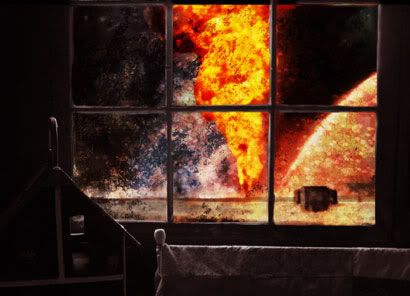 It seems funny to me that I feel happy of late but all I wanna see is flames when it comes time to do art. Holding up a mirror to something you think you know, you find out you don't. Lookit there.
I can't stay long. My wife needs me, she's having a bad day and I'm gonna go bring her some tea and rub her feet. Make her
some good soup. Do a silly dance.
Sit by the window and watch the world burn...
*